Working at Kickstarter
Spring 2009 - Winter 2010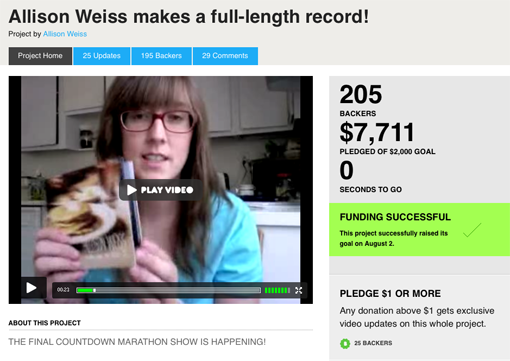 Kickstarter is a "new way to fund creative ideas and ambitious endeavors." From the site FAQ:
We're a great way for artists, filmmakers, musicians, designers, writers, athletes, adventurers, illustrators, explorers, curators, promoters, performers, and others to bring their projects, events, and dreams to life.
It's an all or nothing process of raising money. The model is straightforward: you set a goal, deadline, and a set of rewards for your supporters. If you meet your goal, you get the money and your fans get their reward. Crowdfunding, as its called, is a mechanism that has the ability to change the way creative work is performed.
I joined the team as a founding developer in October 2008 and worked primarily with view markup, user experience, design, and video transcoding.
Two of my favorite Kickstarters are hometown friends Emily Grenader and Lillian Gerson. And my favorite project is — hands down — Emily Richmond's "Let's Sail Around the World!"